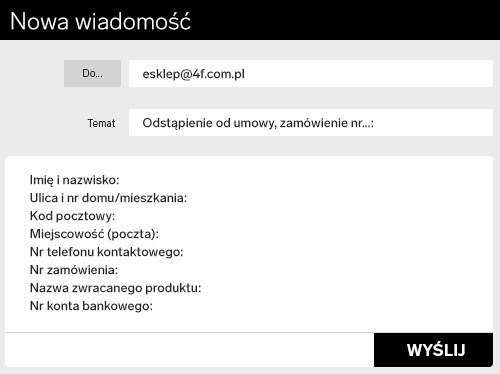 Send an e-mail to support@4fstore.com - in the title and include your name, surname, order number, name of the returned product, e-mail address, mailing address, telephone number, bank account number in the content of the message.
Remember that declarations of withdrawal from the contract are made in conformity with the current Terms and conditions of the online store, including the rules of personal data protection.
Detailed information can be found in the Terms and conditionsof the online store and enclosures thereto.